One of our recent success stories is our partnership with Harsha Engineers International Limited, the largest manufacturer of precision bearing cages in the organized sector in India, and among the leading manufacturers of precision bearing cages in the world. Harsha was looking to optimize their warehouse operations by implementing SAP Extended Warehouse Management (SAP EWM) in their first plant in Changodar, Ahmedabad. That's where RCS came in.
We worked closely with the Harsha team to understand their specific business requirements and tailor the SAP EWM solution accordingly. Our experts provided end-to-end consulting services, from business analysis to solution design, implementation, and post-go-live support. We ensured that the SAP EWM solution was seamlessly integrated with Harsha's existing systems and processes, and provided comprehensive training to the end-users to ensure smooth adoption of the new technology.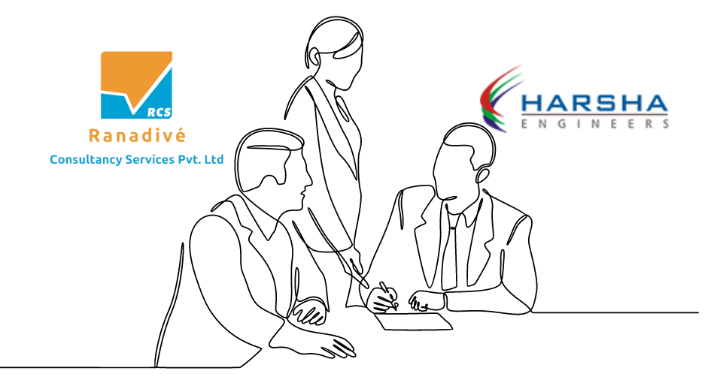 The result was a successful go-live of the SAP EWM solution in all of Harsha's warehouses in Changodar. The solution has helped them optimize their inventory management, increase their efficiency, and reduce operational costs. With real-time visibility into inventory levels, order processing, and material movements, Harsha is now able to make faster and more accurate decisions, which has improved their competitiveness in the market.
Our partnership with Harsha is a testament to our commitment to delivering competitive advantages to our clients through our partnership approach, global capability, and flexible delivery model. We have helped Harsha shift their investments to strategic initiatives, rather than tactical functions, which has enabled them to focus on growth and innovation. Our technology and business consultancy services provide a level of assurance that no other competitor can match, ensuring that our clients' requirements are met on time, within the planned budget, and with high quality.
At RCS, we are proud to have played a key role in Harsha's success story. Our consultants are experts in their fields and are committed to providing innovative and effective solutions to our clients. If you're looking for a partner that can help you achieve your business goals through the power of technology, RCS is the right choice. Contact us today to learn more about our services and how we can help you take your business to the next level.